...
roying more than 80 structures, including homes, in the unincorporated town of Walker near the Nevada state line, according to the Mono County Sheriff's Office.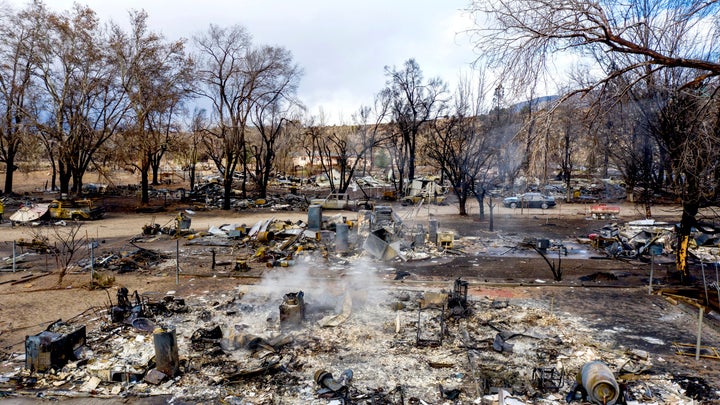 AP Photo/Noah Berger In this photo taken by a drone, residences leveled by the Mountain View Fire line a street in the Walker community in Mono County, California on Wednesday, Nov. 18.
By early Wednesday, rain and snow were falling, reducing the fire to smoldering remnants after it scorched over 32 square miles (84 square kilometers).
By then, grave damage had been done to Walker, a community of widely spaced homes and businesses perched in a valley along a highway and the West Walker River, a six-hour drive north of Los Angeles. Homes and outbuildings were reduced to charred rubble. One person was dead, but authorities haven't released details yet.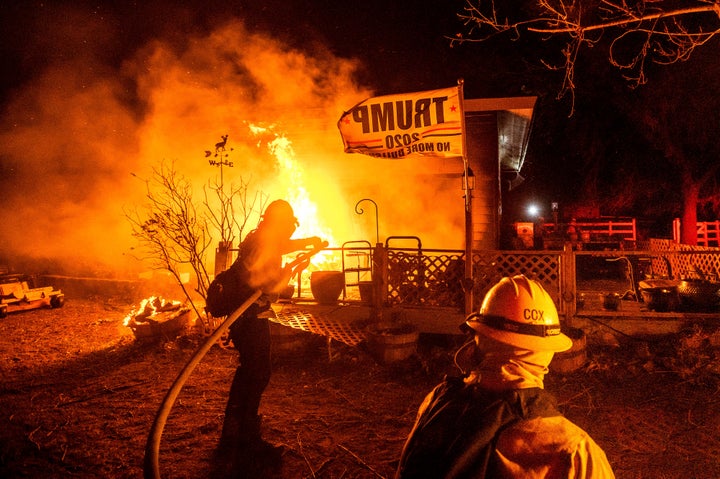 AP Photo/Noah Berge Firefighters spray water on a burning home as the Mountain View Fire tears through the Walker community in Mono County, California., on Wednesday, Nov. 18, 2020.
The same ferocious winds, part of winter-like weather that blew into California and Nevada, also sent a wildfire roaring through a neighborhood about 100 miles (160 kilometers) north in Reno, Nevada. The flames forced more than 1,000 people to evacuate Tuesday including the mayor destroyed five houses and damaged 24. People began returning home Wednesday.
Th
...