...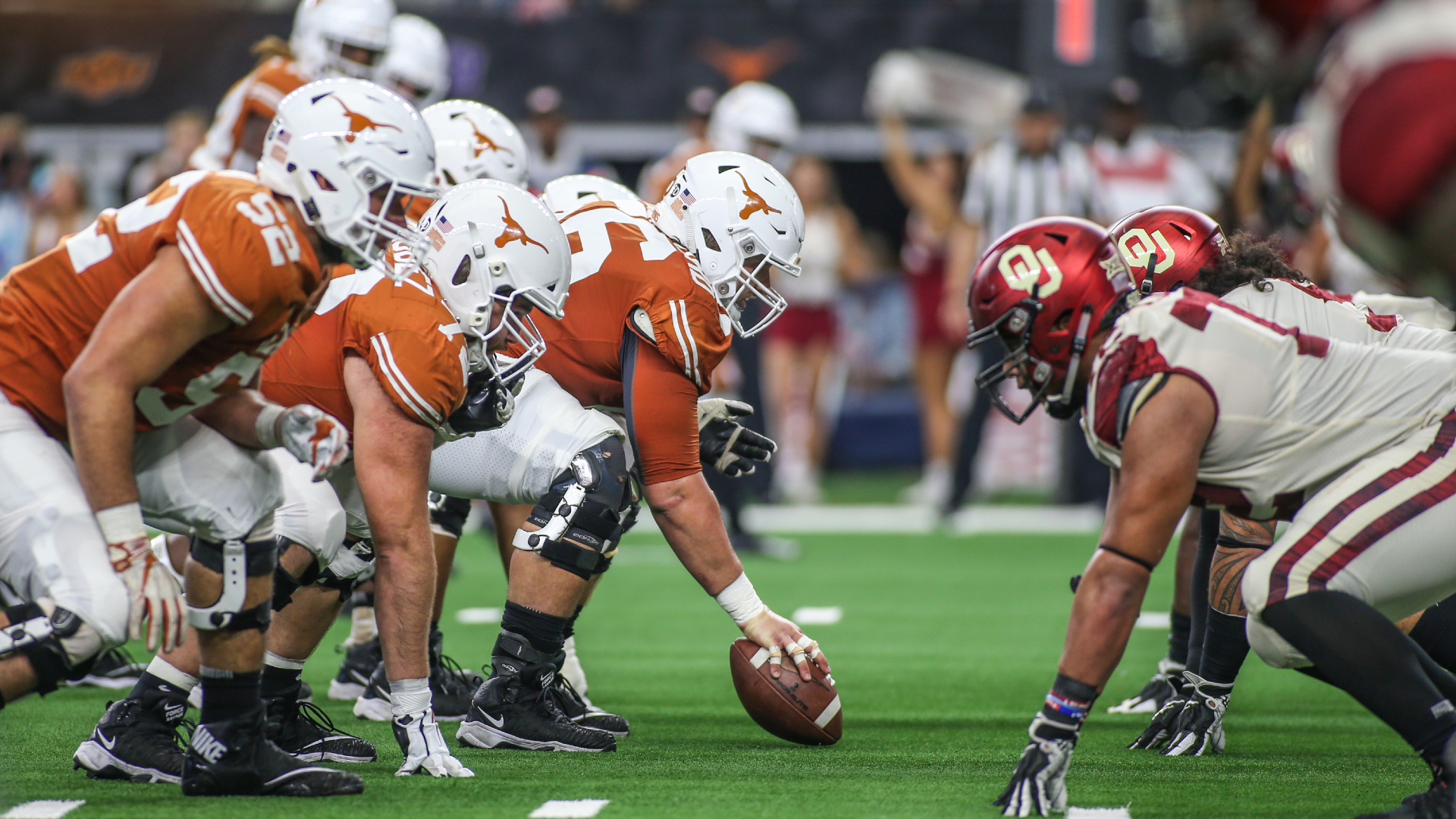 Texas and Oklahoma are at the center of what could be another major shift in college football realignment — perhaps the biggest in the history of the sport.
According to a report Wednesday by the Houston Chronicle, the Big 12 schools have reached out to the Southeastern Conference to join it in another round of realignment. The Chronicle, citing "a high-ranking college official with knowledge of the situation," reported their addition could be addressed by the conference "within a couple weeks." The SEC would effectively become college football's first superconference.
---
A Texas spokesman, speaking to the Chronicle, claimed no knowledge of talks with the SEC before declining further comment. Oklahoma also released a statement in response to the news: "The college athletics landscape is shifting constantly. We don't address every anonymous rumor."
MORE: Creating a college football 'Super League': These 15 schools would make the cut in 2021
SEC commissioner Greg Sankey declined to comment to the Chronicle before later telling reporters at SEC Media Days that the conference isn't looking beyond this year.
"We are only worried about the 2021 season," he said. "Somebody dropped a report from unnamed people."
AL.com corroborated the Chronicle's report, saying that "multiple college football insiders" confirmed the Red River rivals had taken "multiple steps" to facilitate a move. It's uncertain whether the schools are acting independently of each other or would act jointly in trying to leave the Big 12.
The Longhorns and Sooners have been member institutions since the Big 12's formation in 1996, when former Southwest Conference schools Texas, Texas A&M, Baylor and Texas Tech were added to the Big 8. The conference suffered significant losses in the last round of college football realignment at the turn of the decade, with founding members Colorado and Nebraska leaving for the Pac-12 and Big Ten, respectively, in 2011. Missouri and Texas A&M followed suit following the 2011 season to join the SEC.
Texas A&M athletic director Ross Bjork said in response to the Chronicle's report that SEC ADs have not discussed the addition of Texas or Oklahoma. He also scoffed at the idea of Texas joining the SEC. Per Ross Dellenger of Sports Illustrated:
Ross Bjork says he was unaware of Texas/OU interest in joining the SEC. SEC ADs have not discussed the iss ...