...
er game entering the playoffs (second in the league), while chipping in 5.4 rebounds and six assists in about 41 minutes a night. He had been shooting 45 percent from the field and 38 percent from beyond the arc.
ADVERTISEMENT
In two games against the Tropang Giga, the national team standout has played an average of 11 minutes, making two points a game. He hasn't grabbed a single rebound and has a total of four assists so far. He has gone two of six from the field in two games, missing all his three-point attempts (3).
But instead of being down 0-2 in the best-of-five affair, Phoenix has the series tied.
FEATURED STORIES
Calvin Abueva insists it could have even been better for the Fuel Masters.
If not for [my] foul trouble, we would have been already leading 2-0 by now, said Abueva, who played for less than two quarters because of foul trouble in Game 1, the same match where Wright came down with a sprained ankle that still has him hobbled.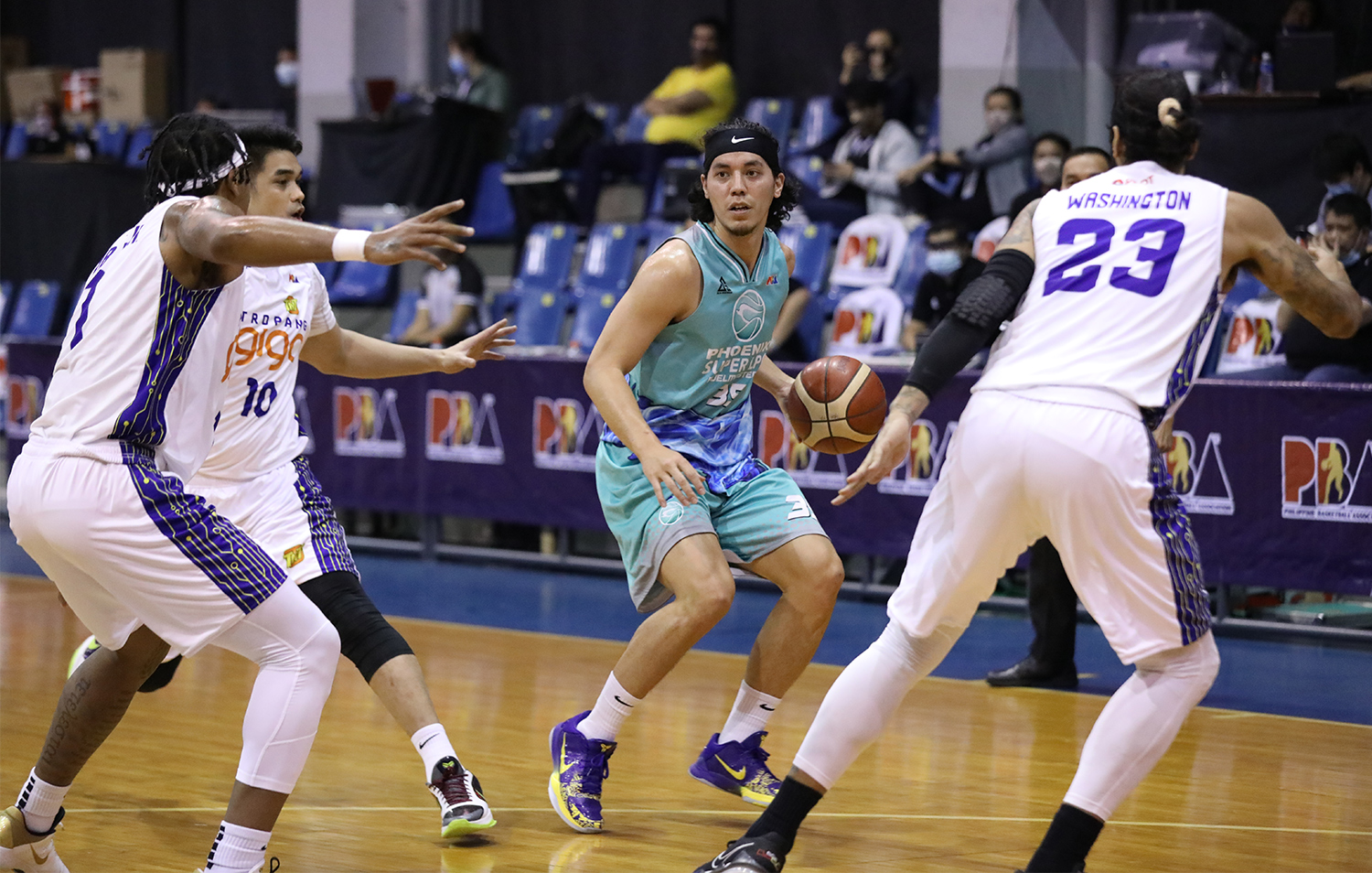 Matthew Wright (middle) says he will suit up for Phoenix tonight. For how many minutes is anyone's guess. PHOTOS BY PBA IMAGES
Guarantee
Abueva also guaranteed that Phoenix will double its efforts on Sunday, when it clashes against TNT in a pivotal Game 3, when Wright hopes to play more minutes this time.
It's getting better, man, Wright said in a message to the Inquirer about his tender ankle. I'll definitely play tomorrow.
How long Wright can play t
...