...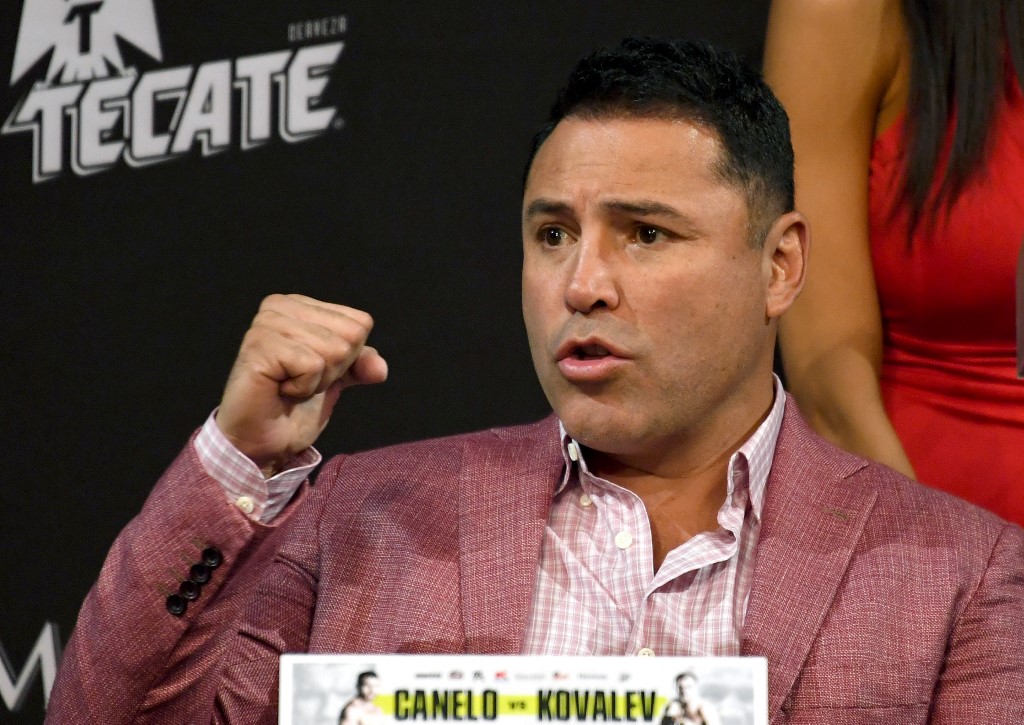 FILE — Golden Boy Promotions Chairman and CEO Oscar De La Hoya gestures during a news conference for the bout between Canelo Alvarez and WBO light heavyweight champion Sergey Kovalev on October 30, 2019 in Las Vegas, Nevada. Ethan Miller/Getty Images/AFP
MANILA, Philippines—Boxing legend Oscar De La Hoya warned Errol Spence to be wary of Manny Pacquiao in their upcoming welterweight title fight in August.
In an interview with ES News, De La Hoya warned Spence of Pacquiao's herky-jerky movements and the Filipino icon's mannerisms before launching a flurry.
---
ADVERTISEMENT
"I love that fight, it's a great matchup and I think Spence is a great fighter," said De La Hoya. "As great as he is, I think Spence has to be careful."
De La Hoya then mimicked Pacquiao's mannerism of shuffling his feet and throwing his hands in the air that precedes a barrage of punches.
FEATURED STORIES
"I don't know why anybody hasn't caught on to that he does this and he throws and he has those fat calves. Spence has to be careful of that," said De La Hoya who lost to Pacquiao in 2008 in what became his final match of h ...